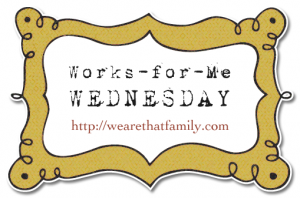 Here I go. I used to have dozens of pairs of shoes in my late teens and early twenties. I worked at JCPenney through high school and always scored the $4 pair of shoes. However, none of them were comfortable. When I got pregnant with my daughter I decided to pair down (pun intended) and just get a few pairs of quality shoes. I researched and researched and came up with
Danskos
for work and
Chacos
for play. I have been in love with all the pairs over the years. I have 2 pairs of
flip flops
and 1 pair of
water sandals
and I wear them all the time. I barely wear socks or shoes all year round. For the occasional "need real shoes" I put on my Danskos or Nike runners.
So, I've realized it's quality over quantity and that's usually the case for everything in life, right?
So now that I'm a mom I'm anal about the shoes I put on my kiddos feet. The soles need to be very flexible, easy on and off and well made.
I've come to love:
Robeez soft soles
(or any maker of soft soled shoes) I buy these gently used to save money
Now you may be thinking, sheesh she spends a lot of $$ on shoes. Well, most times I don't. I shop eBay, the forums I'm on, Craigslist and of course my wonderful friends. Occasionally I can find a pair at local thrift store. For example I went into Savvy Moms looking for PJs and I strolled by her shoe section and saw a pair of Stride Rite brown fisherman sandals in an 8W, my daughter's size. They looked to have never been worn and were $5! I also got 2 pairs of Vincent sandals for $30 shipped that were brand new from another member on my cloth diapering forum. They retail for $48/each.