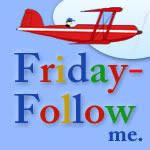 Tomorrow is the mother of all garage sales in my area. It's the
Liberty Lake Yard Sale
; a huge community of sales. The last time I went I was probably 21 and went with my friend Bridgette. We had a ton of fun and bought a few things. I certainly didn't have the know how I do now.
As I read through my favorite thrifting blogs (listed at the bottom of this post) I'm certainly learning more about it. I especially love this post from Apron Thrift Girl called How to Prepare for a Day of Thrifting
My mom and I are headed out to Liberty Lake before 8am on Saturday. The Hubbs will be taking care of the kids all day, so I don't have to worry about them :)
I'll be stocking
Mitzi
with boxes to store our goods and lots of snacks and water. The weather is forecast to be beautiful and warm, so we'll be dressing in layers and SUPER comfy shoes. We'll be walking most of it which should end up being about 3-5 miles.
The Hubbs has requested a few things for me to purchase if I see them. A
thickness planer
, some plumbing tools, and some
deep cereal bowls
. I have a few things I'm still wanting if I can find a good deal. I'd like to get the kids an art easel, a teeter-totter, a silicone basting brush, metal measuring cups and spoons, a metal spatula (for the grill) and of course tank tops for me.
So here are my favorite thrifting blogs:
I'll be sure to post what I find on Saturday or Sunday, with pictures of course!